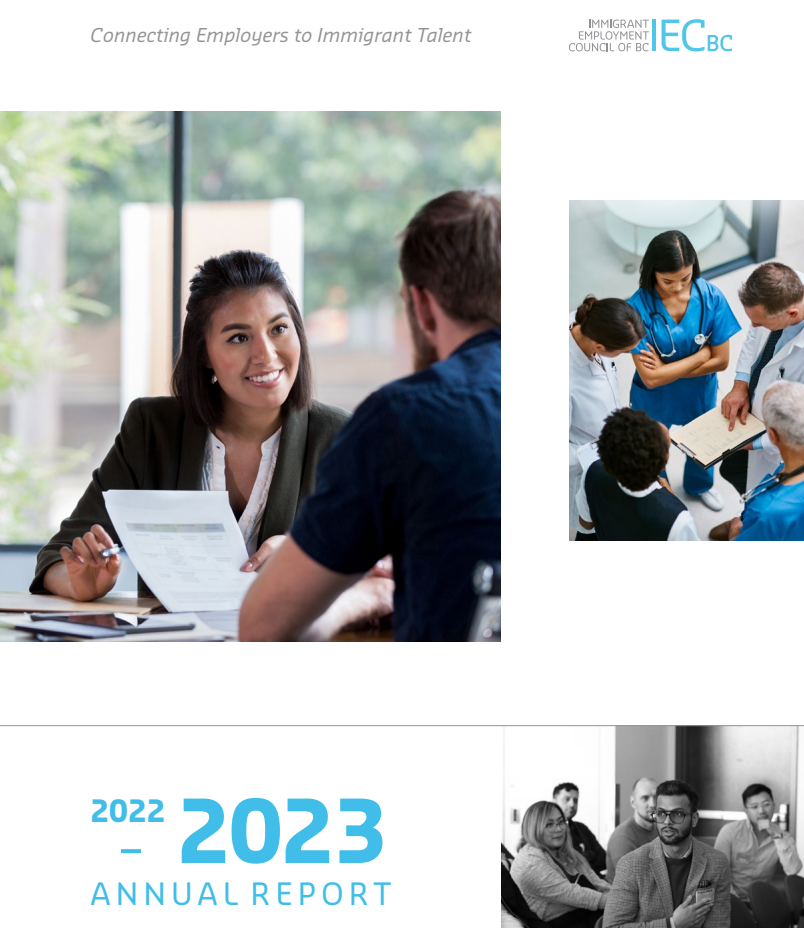 IEC-BC is proud to announce the publication of our 2022-2023 Annual Report. Below, you can find an excerpt from the report's Message from Board Chair Jay Schlosar and CEO Patrick MacKenzie:
The past year has been one of tremendous growth for IEC-BC. As the BC and Canadian economies roared back to life in 2022 the country's population grew by over a million people, or 2.7 per cent—the greatest relative increase since 1957. In welcoming more immigrants, the need for IEC-BC's unique expertise has grown: the last four years have seen the organization's programming grow fourfold.

With a larger team and more resources at our disposal came greater impact for employers. Dozens of partners from coast to coast continue to adopt IEC-BC programs like FAST and ASCEND, confirming the value of employment programming developed in collaboration with industry. Here in BC, we connected three times more talented immigrants with employers than last year, deepened our engagement with tech sector employers, and drastically increased numbers of employer mentors, who consider IEC-BC programs as key pillars of their hiring and inclusion strategies. Longtime partners continue to look to IEC-BC for solutions to their labour force needs while more small- and medium-sized businesses than ever are benefitting from our programs.