British Columbia's economy is gradually reopening following the COVID-19 pandemic and local employers are looking to strengthen their business by investing in immigrant talent. The Immigrant Employment Council of BC's job matching platform, BC JobConnect, is helping businesses identify and connect with qualified newcomer professionals with the click of a button. #BCJobConnect
Jobseekers who register on BC JobConnect are permanent residents that are eligible to work in Canada and actively seeking employment in their occupational fields of interest. Candidate profiles display detailed work experience, professional certifications, memberships, and educational background. Other additional information on candidate profiles can include employment interests, availability, self-employment, and volunteer experience.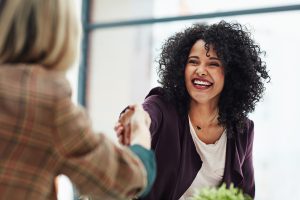 On BC JobConnect, employers have access to untapped talent pools of in-demand industries such as professional and scientific services, finance, banking, business services, administrative services, and more. A potential hiring employer can easily identify job seekers of interest. Then, IEC-BC personally confirms job seeker interest and availability for a role before exchanging contact information between employer and candidate for further discussion.
BC JobConnect is a key resource for advancing organizational diversity and inclusion initiatives. The platform provides access to a database of 850+ qualified newcomer job seekers with valuable global skills and experience.
Registered BC JobConnect employers looking to hire urgently are also invited to post openings on the BC JobConnect Job Blog and to connect with IEC-BC staff on opportunities to host Connections Events. These events are facilitated by IEC-BC and can be held virtually or in-person. They can be industry, occupation, and/or worksite-specific and provide workforce solutions to employers looking to benefit from the skills of new Canadians.
Visit BC JobConnect to register as an employer today.