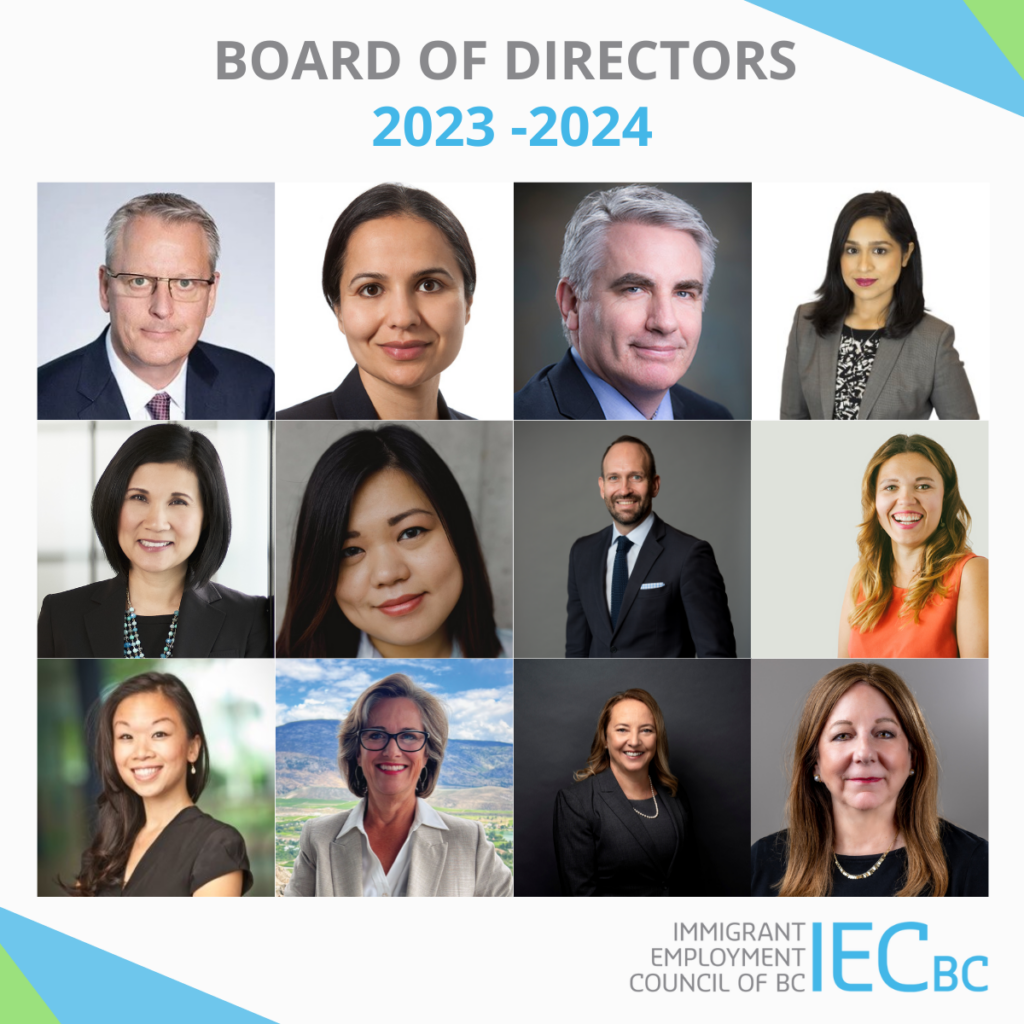 Meet our 2023-2024 Board of Directors, composed of new and returning members dedicated to building BC's economy through improved immigrant integration into the provincial labour force.
Anastasia Hambali 

Gail McBride

Stuart Melaia

Sharon Singh

Hurriya Burney

Lindsay Kislock

Sandra Oldfield

Ealeen Wong (Vice Chair)

Brooke Ko (Treasurer) 

Paulina Cameron

Stephen Dooley

Jay Schlosar (Chair)
We are fortunate to have the steady guidance of these industry and community leaders on the IEC-BC Board of Directors.  British Columbians benefit from the expertise, backgrounds and perspectives they bring as stewards who help IEC-BC bring greater impact to those we serve.
IEC-BC extends a special thank you to those board members who will be completing six years of dedicated service as of our next annual general meeting!